The Best Grill and Homemade Food
Perfect Pairing between Excellent Raw Material and Good Wines
In our Grill-Restaurant you can find the best raw material well seasoned always based on traditional recipes, and you can pair it with exquisite D.O.C. Rioja of the area providing a pleasant experience.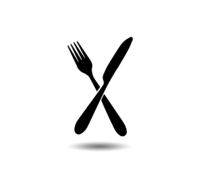 In addition to our Menu and our Special Menus, from Monday to Friday at noon(except holidays) , you can enjoy our delicious
MENU OF THE DAY for 13,00 € (I.V.A. Included) consisting of:
FIRST COURSE

SECOND COURSE

DESSERT

Includes Bread, House Wine and Water

---
---
Homemade Day Food Ration
Legume, Potato Stew or Vegetable Stew
Cuttlefish Grilled with Vine Wood
Salad Garnish

Suckling Lamb Chops Grilled with Vine Wood
Fries and Peppers Garnish
Yearling Big Chop Grilled with Vine Wood
Fries and Peppers Garnish According to Weight
ADVICE
Hello everyone again. We hope you're all right.
We inform you that on June 4th, Asador Los Nietos resets its doors, under the measures indicated by La Rioja Government , to continue offering our services.
We're waiting for you.
Many thanks.
Asador Los Nietos
Calle Los Mesones Nº30, Briones, 26330
---
OUR OPENING CALENDAR
NOTE: When activity restarts, the corresponding calendar will be published.

Thank you so much.